After traveling, observing, learning, and above all, after much cooking, we firmly believe in a traditional cuisine of Rioja Baja that, in a very subtle way, embraces the most innovative nuances.

In good eating there are many factors that influence and we care about each one of them.

Innovation, tradition and quality. A different gastronomic option in Calahorra, a new breath in the cuisine of the area.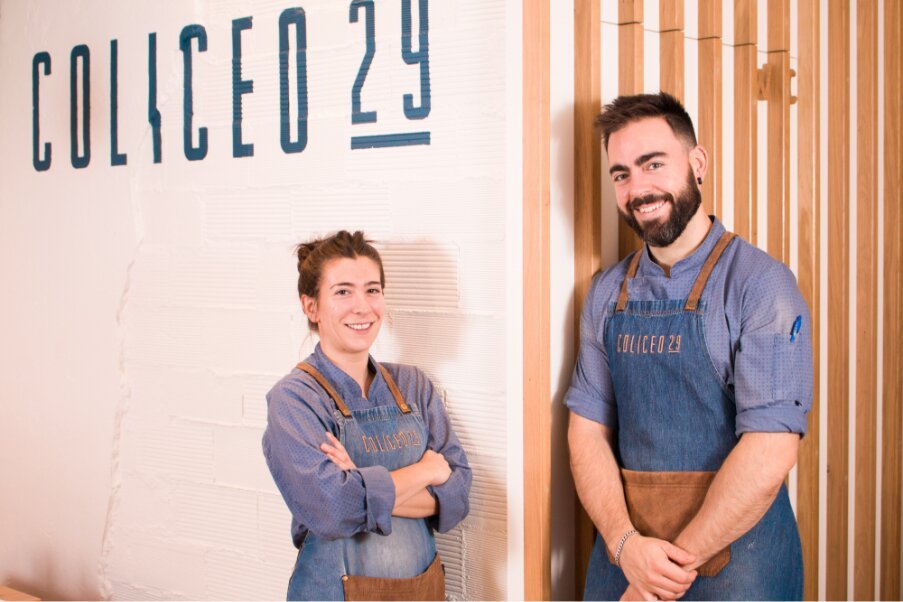 César and Patricia found their passion for cooking in their homes from a really young age; their respective trajectories have always grown in parallel until today. Thanks to Coliceo 29, they do it hand in hand.

Both have worked for renowned restaurants some of them with a Michelin Star such as Casa Nicolasa, Bernardo Jatetxea, Beti Jai and their grill or Kokotxa.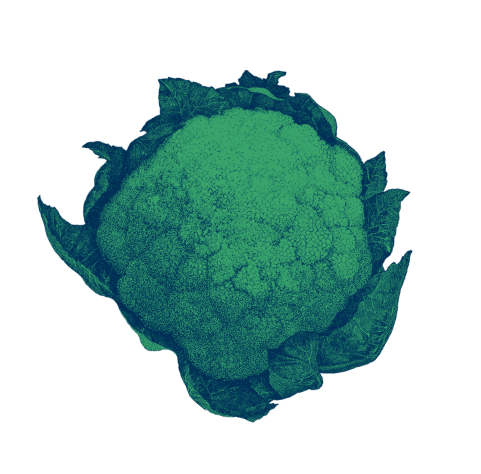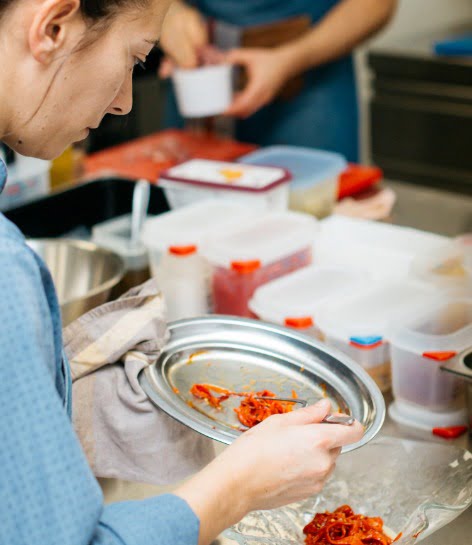 Patricia takes the first steps in the kitchen with her father, José Félix Castañón, connoisseur of countless recipes and lover of mushrooms and innovation.
In 2006 she began her training at the Aiala School of the famous chef Karlos Arguiñano and she practices in many of the most prestigious restaurants in our country.
In 2008 he finished the Master's Degree in Culinary Techniques at the Hofmann School in Barcelona. In 2009, a new stage begins for her at the ABBA Hotel in Burgos by Antonio Arrabal, finalist in the Top Chef 2013 TV contest.
Patricia decides, in 2010, to return to La Rioja with Francis Paniego (Echaurren, Ezcaray), starting with him a different cuisine concept in Logroño: Tondeluna.
In 2012 and with Aitor Esnal, César and Patricia coincide at the Marineé Restaurant, collaborating later with the launch of Wine Fandango, where they were second chefs.
In 2016, Patricia decided to continue training at Er Occitan Restaurant, listed as one of the best in the province of Lleida.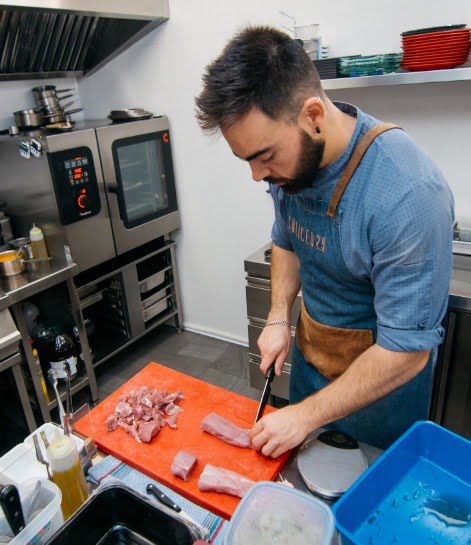 César falls in love with cooking while watching his grandmother; understanding his love for the slow simmered recipes and the affection deposited in the selection of each ingredient. In 2006 he decided to start training at the Luis Irizar School, the "teacher of teachers" in San Sebastián.
In 2008, his passion for this profession brings him together with Patricia in the "Master's Degree in Culinary Techniques Improvement" at the Hofmann School in Barcelona and then, as a chef and together with her, they both start working at Hotel ABBA (finalist in the contest TV Top Chef 2013), as well as in hotels of the same chain. Two years later, César decides to continue his career in Burgos, at the Hotel Silken Gran Teatro and in 2012, he coincided again with Patricia at the Marineé Restaurant. Soon, both would be second chefs at Wine Fandango.
In 2016, César joins the Echapresto brothers in the restaurant Venta Moncalvillo,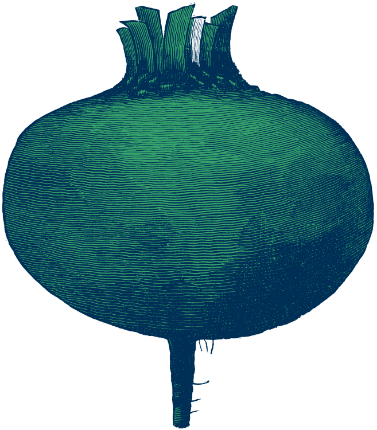 In May 2017 and after several months of preparations, César and Patricia opened the doors of Coliceo 29, for them, their "home".